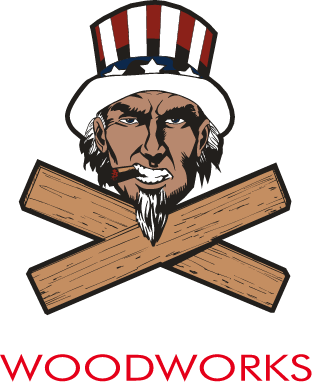 There is nothing quite like personalization on your
flag! From images to text, we have you covered.
A NEW & EXCITING CAPABILITY VETERAN MADE HAS TO OFFER
We are taking old school handmade craftsmanship and pairing it with new-age technology to provide you with a one-of-a-kind personalized product. Any one of our handmade wooden flags can be custom laser engraved wherever you like with pretty much whatever you want. If you have a quality image, we can engrave it. Names, sayings, numbers, emblems, and logos - no problem at all. The possibilities are endless. Contact us today to design your personalized laser engraved piece available on any of our flags.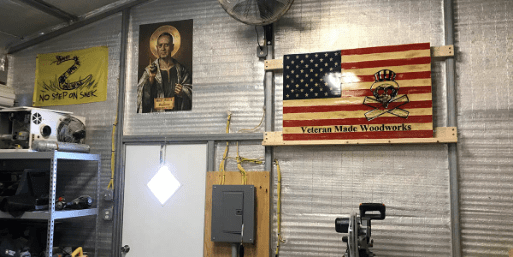 OUR PRICING IS AS FOLLOWS
$40 per image • $25 per text line
Since this is a personalized item we do require payment up front for the flag. Our lead time is roughly 2-3 weeks (more like 2, we like to over deliver) after payment. This allows for the flag to be built if not in stock, engraved and then given 4 coats of protective finish. All laser engraved flags must be engraved prior to the poly finish and are made to order for you! You won't find anything else like it out there... ditch the stickers and get it engraved with our LASER!
PRO TIP:
• Busy flags (i.e., "Old Glory" / "Rustic Glory" ) go with a simple engraving.
• Simple and clean flags ("Rustic American" or "RWB") allow for a detailed and busy engraving.
Balance is the key. Of course we will do what the customer wants, but we are committed to making a quality product that's going to look great. We can't wait to hear about all the creative ways we can personalize a piece for you!
Start planning your custom flag engraving today!